The international conference 'Functional materials and Nanotechnologies – 2020' (FM&NT 2020) will be held in Vilnius, Lithuania 23 – 26 November 2020.
Conference venue
ARTIS Centrum Hotels – Artis Centrum Hotels is located in the very heart of Vilnius' old town. The hotel is situated in the renovated 19th century building, nearby the Presidential Palace. Major attractions, sightseeing places and hotels for accommodation are within a walking distance from the conference venue.
Address
ARTIS Centrum Hotels
Totorių g. 23, Vilnius, Lithuania
Official Language
Official laguage is English. No translation will be provided.
Time
GMT +2 hours (EET), GMT + 3 hour (summer time).
Currency
The official currency in Lithuania is Euro.
Credit Cards
Visa and MasterCard are accepted in most shops, hotels and restaurants. You will find an ATM on nearly every corner of the city.
Electricity
Electricity in Lithuania is 220 Volts, alternating at 50 cycles per second. Plugs are European standard with two round pins.
ABOUT VILNIUS
Vilnius, as the capital of Lithuania, is the home of the President, the Seimas, the Government and the Supreme Court. Diplomatic missions, educational, cultural, financial, research, and healthcare institutions are based here.
The city is known for its Old Town of beautiful architecture, declared UNESCO World Heritage Site. Almost half of Vilnius is covered by green areas, that is, parks, public gardens, natural reserves, and others.
More information about Vilnius city could be found here:
VILNIUS
About Vilnius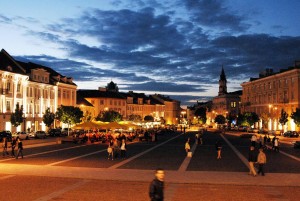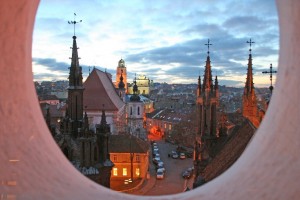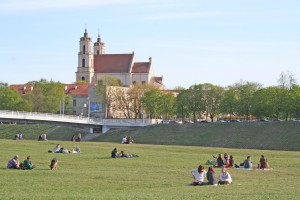 Photos: Vilnius Convention and Vilnius Tourism
Getting to Vilnius
Being the second largest city in the Baltics, Vilnius lies at the crossroads of East and West. Such a central location makes a capital city easily reachable by plane, train, bus or car. More information could be found here: Getting to Vilnius